Thursday, December 14, 2017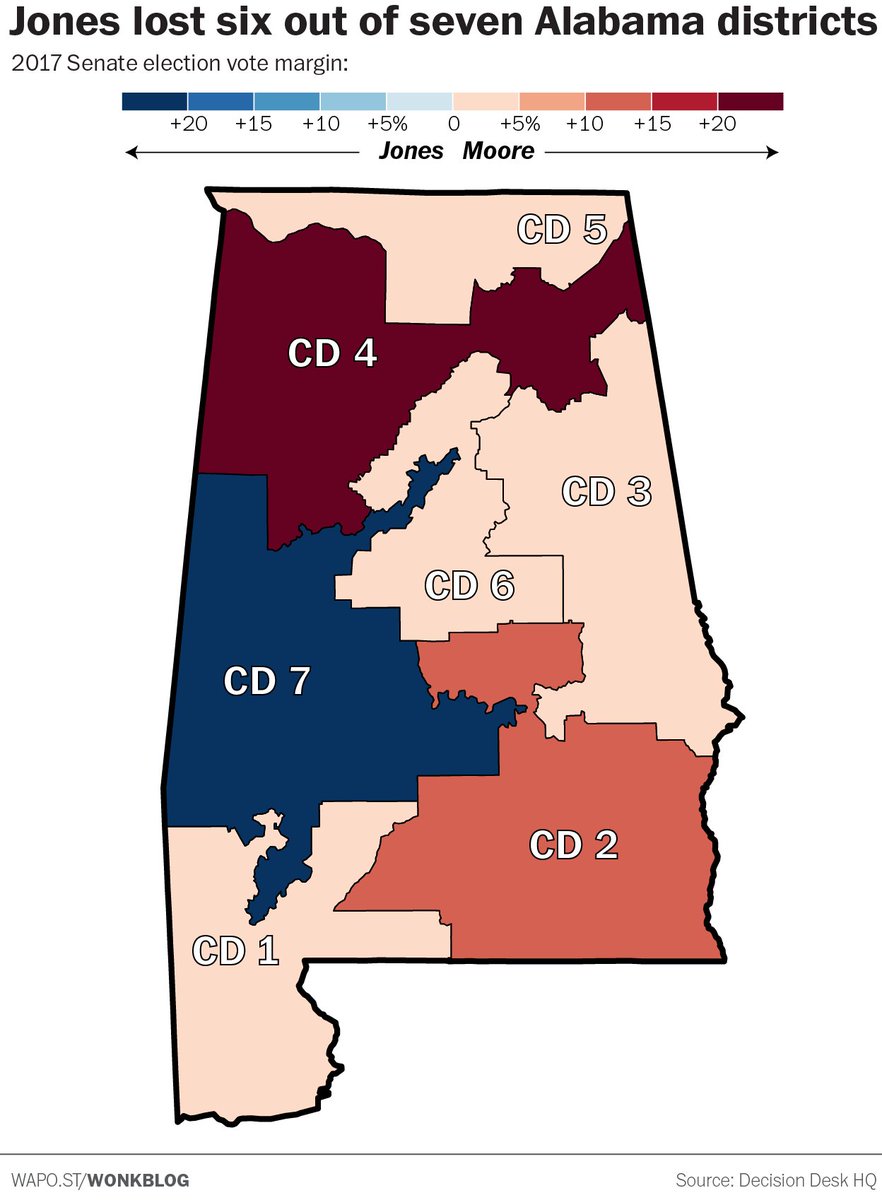 RedditFuckingBlows
"... Remember 44 states still refuse to expose their voter rolls to Trump's investigation committee including Alabama."
Alabama swamped with out of State Voters
They admit to voter fraud right on video. How stupid can these people possibly be? "I give it a day before 4chan doxes him."
ScreaminMime "The wrath of 4Chan be upon him."
"The dems are joyous over stealing this election. With this election, they proved they have the support structure in place to steal every significant election from now on. If they could steal it in Alabama, they can steal it anywhere.
Alabama was the model for future stolen elections
ALABAMA CANNOT EVEN PROVE THE VOTES WERE COUNTED AT ALL.
I am sure by now everyone out there has seen the clear and sympathetic yet blatantly fraudulent explanation for how Moore lost. The explanation, which has been given by some MSM and even many "friendly" alt media types goes like this:
"Moore lost because he was a flawed candidate who was slandered and "we cannot allow this kind of slander anymore". "People just could not get past the slander and believed he actually did it, and conservatives just could not bring themselves to put a molester in office". "So not enough conservatives went out and voted, and with such a high number of blacks voting, Moore lost".
This story sounds at least tenuously plausible, and if it works, "they" will use it. I cannot see how anyone who is real alt media would ever believe it, or publish it, especially when the court order which allowed the tally to be deleted immediately after the election was highly indicative of planned fraud and made it possible for election officials to publish a fully false, never counted "result". If asked to prove they counted the votes, they can just say OOPS, we deleted the count.
Even our enemies in media are to a degree "acting sympathetic" and saying Gee, maybe that election was not fair because of the slander against Moore, but it happened, and we must accept the results. PROBLEM: It did not happen that way and if we "accept the results" a win is a win, and tyranny wins.
Here is what actually happened
The false allegations against Moore were hugely and widely exposed LONG AGO and did not affect him at all. He completely rebounded. From all legit social media posts I have found, voter turnout by conservatives exceeded the 2016 election and Moore should have had more votes than Trump did. But they were votes that were never considered and never counted, because the vote totals that actually got used for the count were already decided by corrupt poll officials before the election, who then lied and said only a few turned up to vote. HERE IS PROOF:
There is a cold hard reason why the Alabama supreme court made an unprecedented final hour decision to allow all accountability for the vote to be destroyed immediately after the election. Folks, the only way that would happen is if they blatantly stole the election before a single vote was cast, and the court was in on the steal. They knew it was such a landslide for Moore that people would seriously question his loss, and the only way to shut up critics of the "results" was to simply have no results they could question. I have seen even scamming alt media types say that deleting the electronic record did not matter. Question: IF IT DID NOT MATTER, WHY THE F*** WAS A FINAL HOUR DECISION MADE TO ALLOW IT? I have the clear and perfect answer here.
There was no count. And in the interim between now and any "recount," these corrupt poll officials are going through all the ballots RIGHT NOW and are making the vote "correct". With no electronic record left they will get away with it. This is a perfect model for stealing elections. It starts by simply lying about what the initial electronic tally was (or not making one at all), then they "delete" that tally, and then before a recount of anything on paper is done, they work overtime and make the paper match. They have a LOT more time to work on this than they did on election night, they will get it done.
It would be easy to explain it all away by saying the dead voted. I am sure they did. It would be easy to explain it all away by saying fraudsters came in from neighboring states and rigged it due to a lack of an ID check. I am sure they did. And it would be easy to explain this by saying they were busing people around to different polling locations. I am sure they did. But the landslide for Moore was so huge that even taking those measures did not cut it, and they feared they would not cut it, so they had everything in place to scam the vote entirely, behind closed doors, ahead of the election. The situation in Alabama is so blatant that it best matches the scenario of no votes being counted at all.
There is proof of that being precisely the case. At the end of the count, when it was supposed to be predominantly democrat votes getting counted, Moore stayed within a few thousand votes of Jones the whole way. THAT IS IMPOSSIBLE. If his base hated him enough to put it close at the time his opponent's votes got counted, he should have been slam dunked into the trash. He was not. The tally simply ended within 0.04 percent of what it took to not trip an automatic recount. It was so hoaxed that only an AI could have managed it that well, UNLESS, OF COURSE, IT WAS ALL DECIDED AHEAD OF TIME, AND NO VOTES ACTUALLY GOT COUNTED AT ALL. THAT WOULD BE A GREAT REASON TO HAVE THE COURT ALLOW THE RECORD OF THAT COUNT TO BE "DESTROYED," RIGHT? Now, if they are asked to prove they counted the vote, they can just say they deleted it. That makes sense.
FOLKS, IF THE COURT ALLOWED THE TALLY RECORD TO BE DESTROYED, YOU CAN'T PROVE A COUNT EVER HAPPENED.
THE ONUS IS NOW ON ALABAMA. PEOPLE NEED TO STAND UP AND DEMAND THEY PROVE THE VOTES EVER GOT COUNTED AT ALL. AND THEY CAN'T PROVE IT. THEY CANNOT PROVE IT.
There is no explanation for what happened in Alabama, so if anyone has one, don't play stupid and accept it.
If even an alt media talking head says there was a way for Moore to have lost legitimately, and we believe it, we face a future in all elections that is JUST LIKE ALABAMA. If anyone in alt media says there was a way for Moore to have lost, they are either too stupid to remember what things were like a few days ago, or never paid attention, or most likely fake opposition.
HEY EVERYBODY, GUESS WHAT? IRAN GIVES EVERYONE A PAPER RECEIPT OF THEIR VOTES, SO THEY CAN ALL GET TOGETHER IN A POW WOW AFTER THE ELECTION AND COMPARE RECEIPTS IF THEY THINK IT GOT STOLEN. WHY THE **** DOES IRAN HAVE A WAY FOR THE PEOPLE THEMSELVES TO CONFIRM ELECTION RESULTS, AND AMERICA DOES NOT???? OH, Iran does that because THEY ARE EVIL, AND AMERICA, THE GREAT BASTION OF FREEDOM CANNOT EVEN RISE TO THAT, RIGHT?"
JSFJ
Wednesday, December 13, 2017
Clive Davis in "Satan's Son." The tragic ritual sacrifice that results from the grooming of minors in the entertainment industry.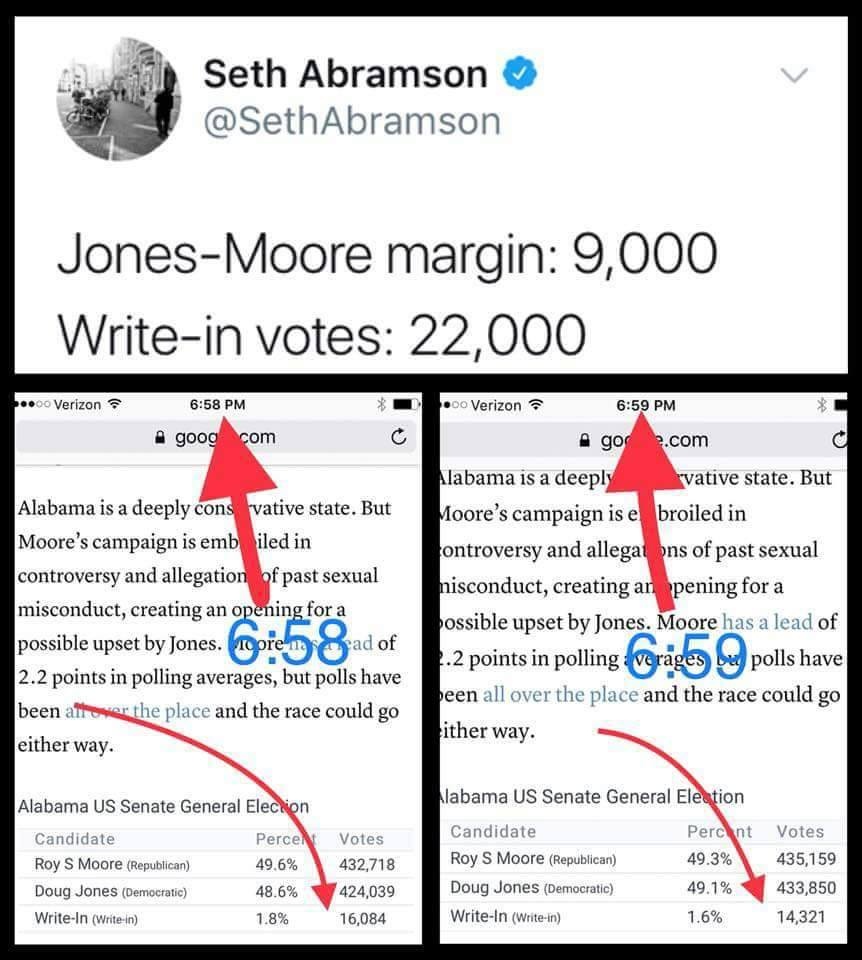 "What is obvious from the last 72 hours is that the Inspector General's office is selectively, and strategically, letting out information that appears to be preparing the general public for a rather extensive, and troubling, bigger story."
"Deputy AG Rosenstein knows whether or not the FBI paid for the Trump-Russia dossier. He knows."
Voter fraud and irregularities in Alabama special senate election
meanwhile:
Jerome Corsi Predicts "Almost Complete Disclosure" of Obama Birth Certificate Evidence
BUSTED: April Ryan Caught Spreading #FakeNews After Omarosa Fired From White House
"The comments section of this blind item went wild as did 4chan and voat.com/pizzagate. Let's break this down as to why people think this was referring to Heather O'Rourke."
John Doe said... "I posted about this on yesterday's blind about Geffen and the murders of Bennington and Cornell and the Geffen connection. Geffen is the mogul. The interviews and research that Bennington and Cornell were doing with those teens led them to find out about this child trafficking ring---which has strong ties to the Clinton Global Foundation, the Red Cross, and other children's charities. These charitable foundations are feeder organizations for the racket that is operated by the mogul. They grab children abroad and smuggle them into the USA for sex. Its a huge child prostitution ring. Lots of business people, politicians, and big shots from overseas fly in to have sex with the children. Its part of something else that I'm not going to post about anymore.

I will continue to pray for those children.

Things are about to blow up from what I have heard and read. Providence, it seems, has intervened on behalf on these kids. The end of this racket is nigh. And some of the people who facilitated it politically suddenly are dropping out of public service and there will be others. I will not mention any names but you can look them up yourself. The info is out there.

Some of these pregnancies...the babies are sacrificed. Samael + Lilith = Baphomet. The shit is real, people! Choose not to believe it if you want to. But it IS real.

There is more to this story. A LOT more. "
carmencita [S] 1 points (+2|-1) 1.1 days ago "In this town yes, they are stocking it with children too. But my question is, where are the sending Weinstein and the other A Listers there? They are surely partaking of these benefits in this town or they are being brought in to them. I smelled The Rat Geffen right away. He Reeks."
Roy Moore Accuser Called For Him To Be "Impeached And Disbarred" In 2016
"Britain, France, Germany, Italy and Spain are claiming the U.S. congress has no right to reform the U.S. tax code because the reforms undercut their ability to hold an advantage over the U.S. in multinational trade deals.
This quote is particularly enlightening:
[…] The letter argues that proposed changes to the U.S. tax code could give American companies an advantage over foreign rivals.
GOWDY ON FIRE! Rips Into Deputy AG Rosenstein: "What in the HELL is going on at the DOJ and FBI?"
An interesting perspective on the Alabama election - Q explains that Jones had to win so the Democrats could be exposed for rigging it all
carmencita

22 points

(

+22

|

-0

) ago
& the rats are coming out snarling!
Q Update: December 11th
_______________________________________________________
"Something very strange is happening online today
It is as if an enormous insidious artificial intelligence has been tasked to handle the election discussion everywhere.
It seems to be attempting to claim 95 percent of black voters turned out (and that's normal), that Moore got less than half of what Trump got, and that Jones was somehow able to match what Hillary got. It is attempting to make people believe that everyone thinks it is the Republicans fault, that Alabama hates Trump, and that this was the backlash.
It is dominating all discussion, out posting everyone on all venues by a rate of about 5:1. Only places that require registration are a little more what I would expect, but there is heavy damage going on in such places also. There is no conceivable way they could hire enough people to do this, an artificial intelligence has to be doing it.
I don't usually hit /pol, but I noticed this so prominently that I took a look, and /pol is getting posts bashing Republicans, white people, and Moore at a rate of about 11:1. Pol is an absolutely prime example of what is going on now.
I believe it is managing the message window also, because there has not been ONE, NOT ONE message about the election that made it. Absolute ZERO. I would have expected at least 200. Zero??!!?? IMPOSSIBLE!!!!
.....................................................................
UPDATE:
Many people are reporting poll turnouts in excess of what there was for the 2016 elections. Yet the media is saying it was far less, and the votes never showed up!!!! Something fishy there indeed.
UPDATE: Rumor has it that Moore set traps to reveal voter fraud
If that be the case, it is going to get ugly.
UPDATE: MOORE CALLS FOR RECOUNT, BUT COURT ORDER ALLOWING DESTRUCTION OF BALLOTS MAY PREVENT IT
Moore has called for a recount but the court order I mentioned earlier still gives election officials permission to destroy the ballots, and prevent a recount that way. YOU READ THAT RIGHT!!! I WILL REPEAT: Even if Moore requests a recount, it can be blocked by election officials simply destroying the ballots before a recount can happen!!!! GTFO!!!!!
UPDATE: RECOUNT ALL BUT CERTAIN
As it turns out, write in votes were all going to Moore and they suddenly flipped for Jones. This has triggered official suspicions that the election was stolen. Add to this the fact that purely black areas suddenly stopped turning in enough votes to push Jones way a head once he was a little bit ahead makes things look very suspicious.
It was obviously calculated,
and not a legitimate count.
There are rumors about the write in ballots being thrown out due to the obvious tampering. At latest reporting that I have seen, Moore is only 4,000 away from Jones. An impossible razors edge. If the write ins that got stolen are discarded, Moore will win, but there will still be an automatic recount. How that is managed will determine it all, if the ballots are still present and there are enough witnesses, major fraud may get busted.
QUESTION:
How does Moore stay at an equal percentage away from Jones when ONLY democrat area votes are being counted, all the way up the last 14 percent of votes? YOU GUESS!!!! The only way that could happen is if even a majority of Democrats voted for Moore, and they did not allow Moore even that part of the vote.
Nothing in this for me is "suspicious", it was outright fraud. Let's see how a recount called tonight affects that court decision to allow the ballot records to be destroyed!!!
As I predicted, they stole it by 1 percent.Actually, it is worse. They stole it by 1.04 percent, because if it hit one percent there would have been an automatic recount.
If the election fraud does not stop, the only thing we can possibly do is plot a violent overthrow. That is absolutely the only way things can be made right when it is impossible to get a fair vote count. REALITY: Moore 70, Jones 30. The steal may ram a fraud down our throats, but it won't change the way the people really voted. There is a cold hard reason why the Alabama supreme court issued a special ruling to allow all ballots to be destroyed by morning, and we just saw it.
IT IS OVER, THEY ALREADY STOLE IT. MOORE LOST.
Jones picked up 50,000 votes in one burst, during which Moore picked up zero. They are flat out stealing it. Most likely they are not counting ballots at all.
There is a reason why the Alabama supreme court stepped in and said all ballots could be destroyed before morning. And we just saw it.
Here is proof they are rigging it.
With 68 percent of the vote counted, Moore had 53.5 percent and Jones had 45.1 percent. Then, with 71 percent of the votes counted, Moore had 51.6 percent and Jones had 47 percent. It does not work that way. The percentage of votes for a particular candidate cannot swing so much over such a small percentage. There is definitely a steal going on. MOORE WILL DEFINITELY LOSE TO ELECTION FRAUD."