Friday, June 24, 2016
"However, it's still theoretically possible that the remaining constituencies will tip the vote back to "Remain". Not likely, but possible. So keep the cork in the bubbly for just a little while longer…"
this & the Scottish referendum:
"This referendum is quite different, The voters are not being asked to abandon a well-found, democratically-run vessel, on course and under control, for a dilapidated lifeboat heading for a mirage floating above a shark-feeding frenzy in The Minch.
This time the vessel is rotten to the beamshelf and worm-riddled to the garboards, bilges crawling with rats, sails blown out, yards dangling, drifting rapidly towards a wreck-strewn totalitarian lee shore that the bully-boy Captain Euro claims is Eldorado. ... "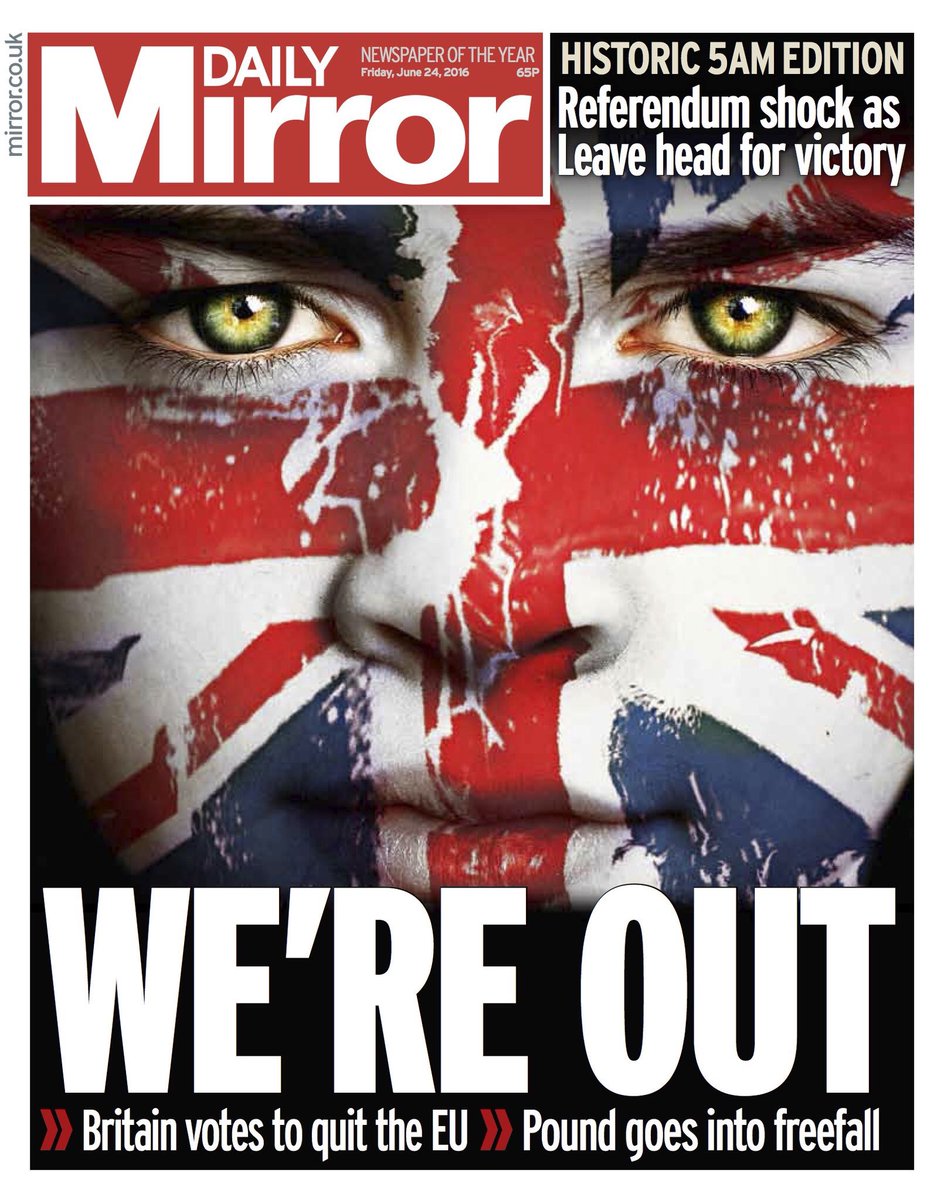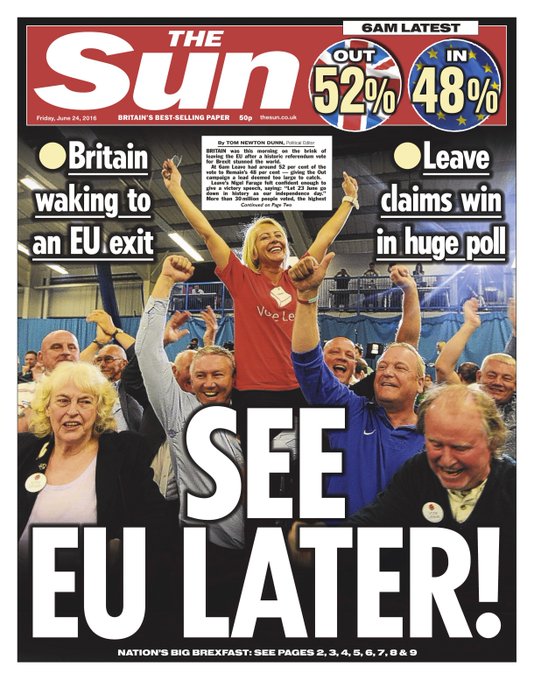 Thursday, June 23, 2016
Venezuela No Longer Has a Functioning Economy:
"The fact is that Venezuela, while still pumping oil, no longer has a functioning economy. Seventeen years of nationalizations and confiscation of private industries, farms, cattle ranches, distribution companies, sugar mills, and even shopping malls have completely destroyed not only the local production, but the distribution networks necessary for the normal functioning of the economy."
Hunger by Design: How Venezuela Keeps Dissidence Under Control
European Union referendum results: Labour 'working to assumption leave will win' – live
" Britain should remain autonomous. The only people that are hoping you stay in that mess known as the EU are the Bilderbergs and Soros One World Govt that sure as hell isn't working out for the common people, here in the US or there! Our bought off Congress and Soros' Manchurian Candidate in the White House are selling us out with the Trans Pacific Partnership, written by and pushed by big, multi-national corporations who want to legally pollute and kill people without any responsibility. Look at what BP did to the Gulf of Mexico - sprayed that poisonous COREXIT dispersant that is banned in the UK and everywhere else, including the US, but Obama's EPA let them get away with it."
Ceanna, Charlotte
meanwhile: On a Razor Thin Line – America Hangs On for Her Life
via louderwithcrowder
26 of the Democrats Who Participated in the Gun Control Sit-In Own Guns
And this fellow Americans, is how the American Revolution began, April 20, 1775.
these idiots really believe terrorists 'buy' guns & a gun ban will stop them.
BOOM! Rep Louie Gohmert (R-TX) Rips Into Obama's Gun Grabbing Legislative Minions: "Radical ISLAM Killed These People!" [VIDEO]
"Rep. Gohmert began heckling Rep. Sherman during his speech — which was broadcast via Periscope by another Californian, Rep. Scott Peters of San Diego, in violation of House rules. At roughly 4:24 in the video, Gohmert points to a poster of the victims of the June 12 terrorist attack and insists that radical Islam killed them — not the lack of gun control regulations."