"This prevents the Cabal from using GOOG + NK as a communications hub. Also, they have everything <- goog="" i="" nk.="" re:="">->
do they look happy to you ... ?!
Top 5 sh*tpost of the year!
BREAKING: TRUMP WAS RIGHT - AGAIN.
"House Intel Committee CONFIRMS that Mueller and his merry band of WITCH HUNTERS are wasting taxpayer dollars in record amounts all while pursuing the greatest witch hunt of ALL TIME!"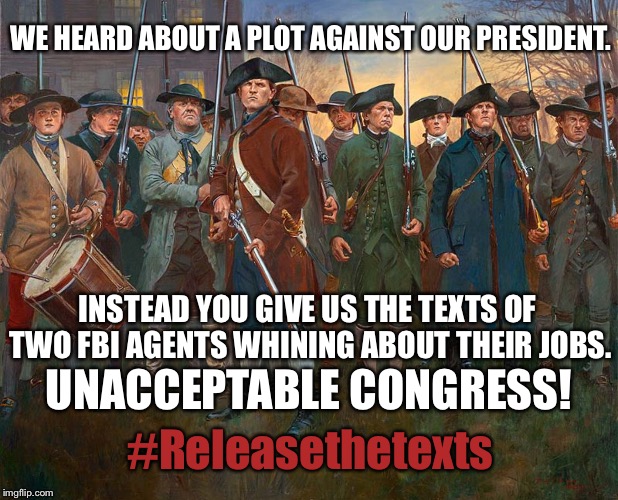 "Blows my mind that people STILL think that Obama's responsible for our economy now, and our jobs now, and the lowest unemployment rates in history for the black community.

There is no waking these people up.

"
💥💥💥💥💥 "...
the claim that plaintiff was not served and eventually escorted out of the bar because of his perceived support for President Trump is not outrageous conduct,"
the judge ruled.
Declassified Congressional Report: James Clapper Lied About Dossier Leaks To CNN