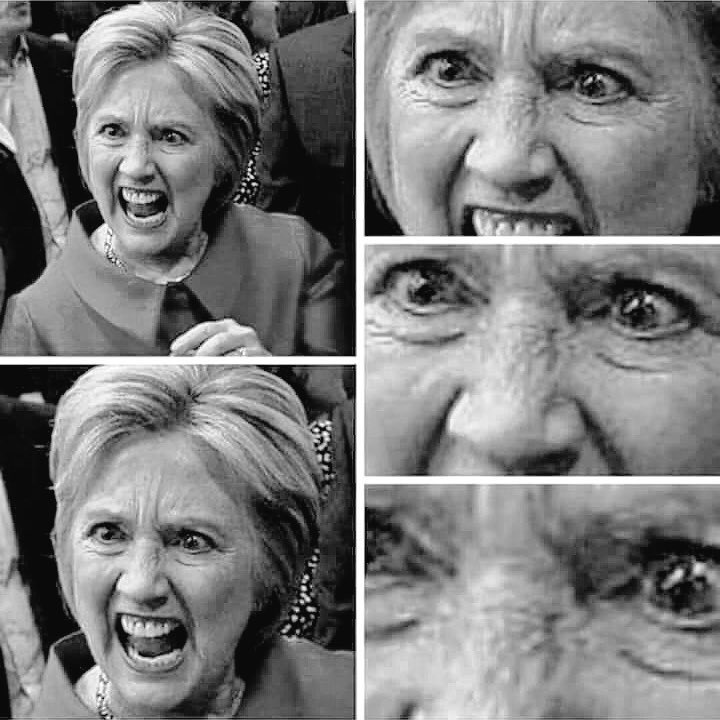 _______________________________________________
"QUESTION FOR THE WORLD/ REALITY (IF SUCH A THING STILL EXISTS) How much more fucking evidence could it possibly take for even the corrupt MSM to FINALLY start telling a true narrative of the CLEAR CORRUPTION of the sleeze witch Hitlery & her flying-monkey minions ( Podesta, et al) ???? I mean for the love of all that's holy, all this documented evidence & even the most complicit of the MSM extreme left presstitutes (WOODWARD) can see it!!!!! Between this & the PC truth ministries that are forming, things are getting SERIOUSLY, insanely threatening..... Gotta start thinking about a SERIOUS exit plan..."
Creative_Destruct - Mercuryquicksilver Oct 24, 2016 12:06 AM
"I mailed him, ( tmattzie@gmail.com ) who the fuck does he think he is rigging polls so that they can steal our election." The Management
Oct 23, 2016 8:23 PM
"Mr. Trump is such an unusual candidate that he makes it difficult to interpret any data, but there are a couple of indicators that Mr. Trump may be doing better than polls suggest in some states. If you're a Clinton supporter in a swing state worried about the prospect of a Trump presidency, now is not the time to sit back and relax."
the old gray hag
ATTACK of the BLOND BIMBOS: P.S. GLORIA ALLRED is on the Clinton payroll.