food-waste-totaling-1-billion-tons-ends-up-in-landfills
The pain of surviving: life at the bottom of the society
children are dying of hunger as HALF the population lives in 'critical' poverty in socialist Venezuela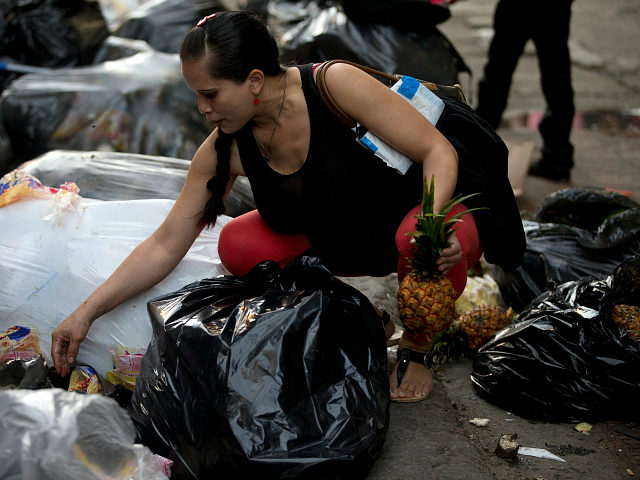 _______________________________________________
New York/New Jersey bomb suspect sued local police claiming PERSECUTION for being Muslim
all the muzzie con men, where do they all come from
meanwhile:
Bari's motorcade passed through 23rd Street, the location of Saturday night's bombing, slept in Manhattan Sunday night &
still
hasn't made any public remarks on the attack bombing in Chelsea
(
the St. Cloud, Minnesota, mall attack Saturday night
or the New Jersey bombings during a Marine Corps charity run Saturday)
.
... NOT HIS $:
Funding Terrorism - Obama Reportedly Gave $33 Billion to Iran In Cash & Gold
("They announced pretty quickly afterward that they were expanding their defense & their military budget by $1.7 billion dollars, an exact amount that we had just sent over to them. So I don't think that was accidental.")
... BUT IT GETS BETTER:
State Department
-
Iran Never Signed Nuclear Deal, Which Isn't 'Legally Binding'
_______________________________________________
Homeless senior person looking for food in garbage dumpster
A

nd one of them, a doctor of the Law, putting him to the test, asked him, "Master, which is the great commandment in the Law?" Jesus said to him, "'Thou shalt love the Lord thy God with thy whole heart, and with thy whole soul, and with thy whole mind.' This is the greatest and the first commandment. And the second is like it, 'Thou shalt love thy neighbor as thyself.' On these two commandments depend the whole Law and the Prophets."
Matthew 22:35-40