APPOINTED BY REAGAN, LONGEST-SERVING HIGH COURT JUSTICE
Senate Majority Leader Mitch McConnell Says Scalia "Vacancy Should Not be Filled until We have a New President
"
The cause of death was not immediately known.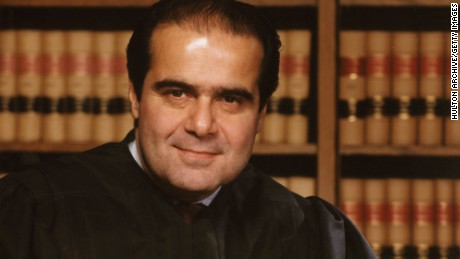 "BREAKING NEWS! Antonin Scalia BREITBARTED! Pretty much assures we'll NEVER get an HONEST ruling on Constitutional eligibiliy of Ted Cruz or Barry Soetoro."
Phil_Edmonds@BR
"Trump is going to have to go hardcore 'scorched earth' to clear the field of unqualified candidates. There is no other option. Trump needs to neutralize Rubio and Cruz not because they have a chance to win - but because we have two frauds illegally raising campaign contributions and deceiving the electorate.
Tonight in South Carolina Trump should formally announce he intends to sue both Rubio and Cruz on Monday morning. The Nation needs to hear that directly from Trump."
★FALCON★@BR
"The legacy of Barack Obama now rests in the idiocy of his Harvard equal in Ted Cruz. Mr. Cruz is not very intelligent to get into a fight with an American, while Cruz is an Obama without a country.
One can rest assured that when Donald Trump says he is going to protect America for Americans, he is not going to allow some Havana bred bully do to the GOP what Obama did the DNC."
lamecherry@GIVEUSLIBERTY