How can this occur when the rich and powerful use every means to clothe themselves in darkness? I am speaking now of a true redemption of humanity, of a complete breaking of the power of evil over the human race. Grasp this moment. Understand what is taking place. Satan knows and fears me. I am talking about the complete liberation of the human race from evils that have been planted in its soil for centuries. These evils have grown and coalesced. They have claimed more and more of human life.
★ LOCUTIONS TO THE WORLD 6/10-18/15 ★
We are in times of contending,
& times to hear & move in a new way!
this is the beginning moments of the Triumph of the Immaculate Heart of Mary. Alleluia! He is near!
Pelianito 6/13/15
Message to Angela 6/8/15
Message from the Queen of the Rosary 6/13/15
The die is cast for the blatantly unrepentant. There is no turning back now. Do not leave the Ark now, and do not look behind you...
June 19, 2015
THIS IS THE INSTANT WHEN EVIL FIGHTS AGAINST GOOD IN EACH ONE OF YOU TO EXCLUDE MY MOTHER FROM THE LIVES OF MY CHILDREN BECAUSE HE KNOWS AHEAD OF TIME THAT HE WILL BE BROKEN, DEFEATED AND THROWN INTO THE ABYSS BY MY MOTHER TO WHOM MY FATHER HAS GRANTED THE INTERCESSION AND THE LEADERSHIP OF THE FIGHT AGAINST THE INFERNAL SPIRITS THAT HAVE POURED DOWN ON ALL HUMANKIND; AND SOME OF THOSE SPIRITS ARE INIQUITY, MALICE, SELF EXALTATION, VAINGLORY, VICES, ENMITY, AND IGNORANCE.
Pray, My children, for Russia and its allies.
The hunger for power feeds the confrontation.
Pray, My children, for Indonesia;
it will share with humanity the fire that burns in the entrails of the Earth and will peep out so men will rethink.
Pray for Italy;
it will be purified by Nature and by man himself.
EVIL'S FURY EXTENDS TOWARDS MY HOLY CHURCH AND MY MYSTICAL BODY TO MAKE MY MYSTICAL BODY MOVE AWAY FROM MY MOTHER TO WHOM THE HOLY TRINITY HAS BEQUEATHED THE PREROGATIVES TO DEFEAT THE DEVIL OR SATAN.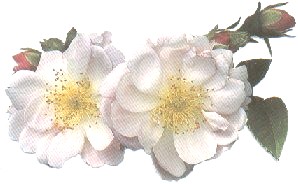 Locutions To The World
Vol.1 - 12/10/10 to 12/17/11
Vol.2 - 12/18/11 to 12/28/12
Vol.3 - 7/14/12 to 1/30/14
Vol.4 - 1/31/14 to 12/31/14
Editor, Msgr John Esseff
★
Jan. 2011 to Dec. 2012
★
2013 Locutions
★
2014 Locutions
★
2015 Locutions
HAIL MARY MOST PURE, CONCEIVED WITHOUT SIN.
HAIL MARY MOST PURE, CONCEIVED WITHOUT SIN.
HAIL MARY MOST PURE, CONCEIVED WITHOUT SIN.