Tuesday, 20 January 2015 message to Jabez
Children of My Divine Heart,
Draw near to Me. I Am. I Am the Great I Am. I Am the Alpha and the Omega. Open your hearts to Me. Surrender in all confidence. Give Me permission to heal you. Abandon your fears at My feet. Do not fear men. Do not fear Satan. Just fear displeasing Me. That is the only healthy fear you must allow to take hold of you. Live each day as your last. Grow in holiness. Walk in humility, and in obedience. Read My word. I have richly gifted humanity. Read My word, and engrave it upon your hearts. Let Me guide your every step. Honor Me. Repent of all wrongdoings, and I will transform you into vessels most pure, most worthy of Me. You are My heirs. Act accordingly.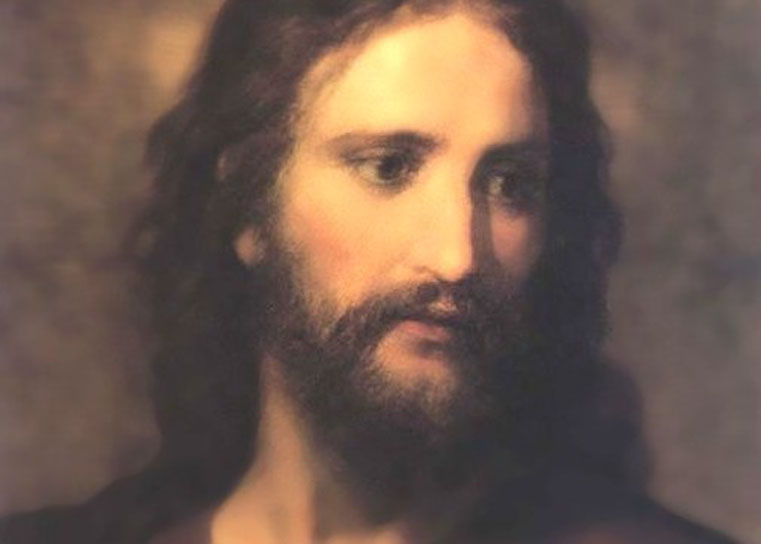 3. The Day of Notre Dame
Mary
Just as no one can prevent the sun from rising, so no one can prevent these events from spilling forth. The evil is too deeply imbedded, the hatred is too extensive and man retains his free will. Yet, I speak with great hope even in the face of the inevitable outpouring of evil. What has been the response to these events which have already begun in Europe?
Various emotions are expressed, but are voices raised which point out that these countries have turned away from me? Are the people saying, "Let us turn to Our Lady, our Notre Dame (French for
Our Lady
), for she will protect us? This is what is missing.
In the Ages of Faith, there would be processions, not marches. The Churches, not the streets, would be filled. I promise that, as the events go on, the people will look for me and find the true source of living water which is needed to extinguish these fires and to deal with their consequences.
The answers to these coming events do not lie in the heart of man but in the heart of the Woman. This is why I speak now and why my words must go forth to all the world. A new enlightenment will dawn. A new day will begin, a day of Notre Dame, when evil events cause the Churches to be filled and all find refuge in my heart.
Comment: Our Lady foresees a great good coming from terrorist attacks. People will realize that they must return to religious faith.
4. The Terrorist Attacks
Mary
The road ahead will be very dark and many voices will be raised that will only bring about confusion. Such is the darkness of which I have spoken so often.
The greatest problem of terrorism is the fear and panic which it causes. People's lives are jolted. Hundreds of changes are introduced. A mentality of siege sets in. Vast resources are spent on security. Trust breaks down. Sources of revenue dry up. Economies shrink. Investment capital no longer sustains growth. All of these effects will be seen quickly.
Because I foresaw these moments so clearly,
I began to speak four years ago.
I had to become a trusted voice, a familiar voice. People had to grow accustomed to this new and important help from heaven. Yes, I am speaking from heaven through this faithful messenger.
The words will change now. No longer will I speak of future events because the events have begun, just as I so accurately predicted. 2015 is the year of the beginning events. The year had just about opened, when suddenly all of these surprise attacks. What I foresaw, was recorded for all to see. The Middle East fires of terrorism have leaped over into Europe where they will find so much more fuel.
The course of these events is not at all determined. They are not imposed by heaven. They come from below, from human hearts and human decisions.
The events are the harvest of evil seeds, planted and nourished. Heaven wants to help, to guide, to enlighten, and to calm down these fires. But who turns to me? The religious spirit of Europe has been sacrificed on the altar of secularism. You are like the Prodigal who took his money and left his Father's house. Return to me. I have never abandoned you.
Comment: Read the past locutions. Our Lady has spoken clearly about these 2015 events in Europe.
5. Avoiding the Annihilations of the Nations
Mary
How will all of these events conclude? What lies at the end of the road? Who will win the victory? What suffering will be exacted? The answers will unfold only as man lives out each day, month and year. Human history can only record what has been experienced. However, my voice can pierce deeply into the unforeseen night of the future. My words are light, given before the events happen so that the events themselves can be changed.
If I left humanity to itself, there would be no hope. Mankind would stumble from one calamity to the next until there would be an annihilation of the nations and a complete collapse of human life. That is one possible end of the road that lies ahead.
My constant message
, however, is that I do not want to leave humanity alone. I want to come upon the world scene. I am the Woman, who from the very beginning of history was charged with defeating the Evil One. This has always been the heavenly Father's plan and He will not change it because it is quite effective. It need only be followed. So, what will I do and what must mankind do?
I will take new initiatives. For decades, I have planned for this combat. I have appeared to many.
I have awakened the Church to declare me Immaculate
(
February 11, 1854
). I have left my clearest messages
at Fatima
. Even now, I am appearing
throughout the world
.
However, this is not enough. I have raised up this little voice of locutions which allows me to speak to so many each day. There will be even clearer words, because as the events grow greater, people will need greater signs to give them hope.
This is my promise. New Marian lights will come upon the scene, never known before. I will also ready your hearts by new inner graces. They begin right now.
Comment: Our Lady's words are all too clear about what lies ahead if she does not intervene. That is why she is giving these special graces right now.
1. No Time For Delays
Mary
The darkness grows. I lead you step by step into my light, so the darkness does not overwhelm you. As the world's lights are extinguished, people will see the false confidence they placed in the world's power to save them. Only one true light and only one path to world peace will exist.
Long before the darkness descends, people must know of my special light. Few, very few, will be able to discover this light at the last minute because fear and confusion will grip their hearts and cloud their minds.
Right now, I speak. Right now, I teach. Right now, I reveal. You also must listen, learn and accept my words in faith. If you have abandoned your religious practices, return to them. If you have wandered into sin, repent and go to confession. If you have made wrong decisions and have taken the wrong road, turn around and go back. Regain what you have lost. Claim again what you have set aside.
This is not the work of one day but the task must be completed as quickly as possible. Do not delay. Your steps will prepare you for greater gifts of inner peace that will serve you well when the darkness comes.
On this path of conversion, I will send people who will help you. Join your heart with them. You will need one another. I will provide all you need at every step, but I cannot make your decision. You alone can decide.
Comment: Our Lady's words bring hope. No one need sit idle and wait for the inevitable darkness. Steps can be taken to find the light.