but first:
Family of Secrets: The Bush Dynasty, America's Invisible Government and the Hidden History of the Last Fifty Years.
WWW
within the Israeli Ashkenazi establishment: "Israel's Secret Weapon"
counterpsyops
this "central bank of the world" is literally immune to the laws of all national governments: How The Global Elite Rule The World
pakalertpress
the U.S. dollar-based, global fiat PONZI SCHEME has reached its terminal phase
PVC
****************************************
Welcome to the Democrat Socialists' fascist America.
TA-IR
BRITISH COMPANY WITH $1.2 BILLION OBAMACARE CONTRACT UNDER INVESTIGATION FOR 'SERIOUS FRAUD'
LNO
Obama Eligibility Attorney Larry Klayman Sets Date for Revolution to End Obama's 'Reign of Terror'
freedomoutpost
Crisis at the WW II Memorial – Look What the Democrats Are Doing Part 1
LN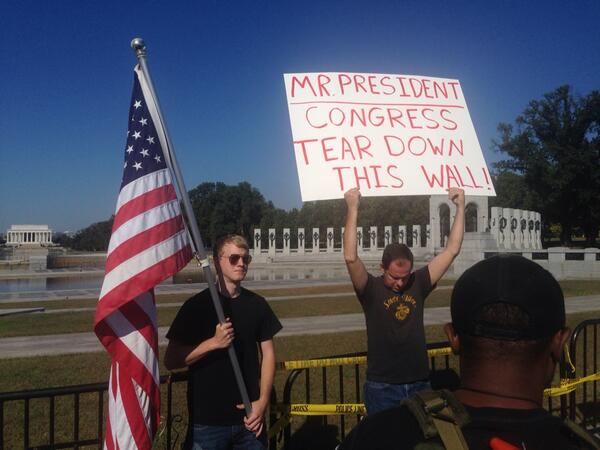 »
Obama barricades Lincoln Memorial
legalinsurrection
Federal Government Shutdown –
Day #2 The Media Continue To Parody Themselves
CTH
Obummercare Exposed as Hoax in One Day
ppsimmons
it appears that the offices of Boehner and Reid regularly coordinated to exempt Congress from the health care law.
RFN
Perfect time for a "False Flag" event.
ZH
But Paul said the Republican effort to fund most of government will continue:
CNSN
filed under Obamacare IS the biggest scam:
5 Obamacare Scams And How To Avoid Them
forbes
meanwhile:
Father and son, U.S. Muslims with Muslim Brotherhood ties, arrested in Egypt
JW
& in Syria:
Christian bludgeoned to death by Islamist rebels; Muslim friends spared
VTB