Pope Announces Day of Fasting & Prayer for Peace for Syria Sept.7
airmaria
"During his Sunday Angelus message, he called upon Catholics everywhere — and also all Christians and all men and women of good will — to join him in a day of prayer and fasting for peace in Syria, where civil war has left thousands dead, and the involvement of other powers threatens a still wider war, this coming Saturday, September 7, the vigil of the Feast of the Birth of Mary, the Mother of God."
via
Signs&Wonders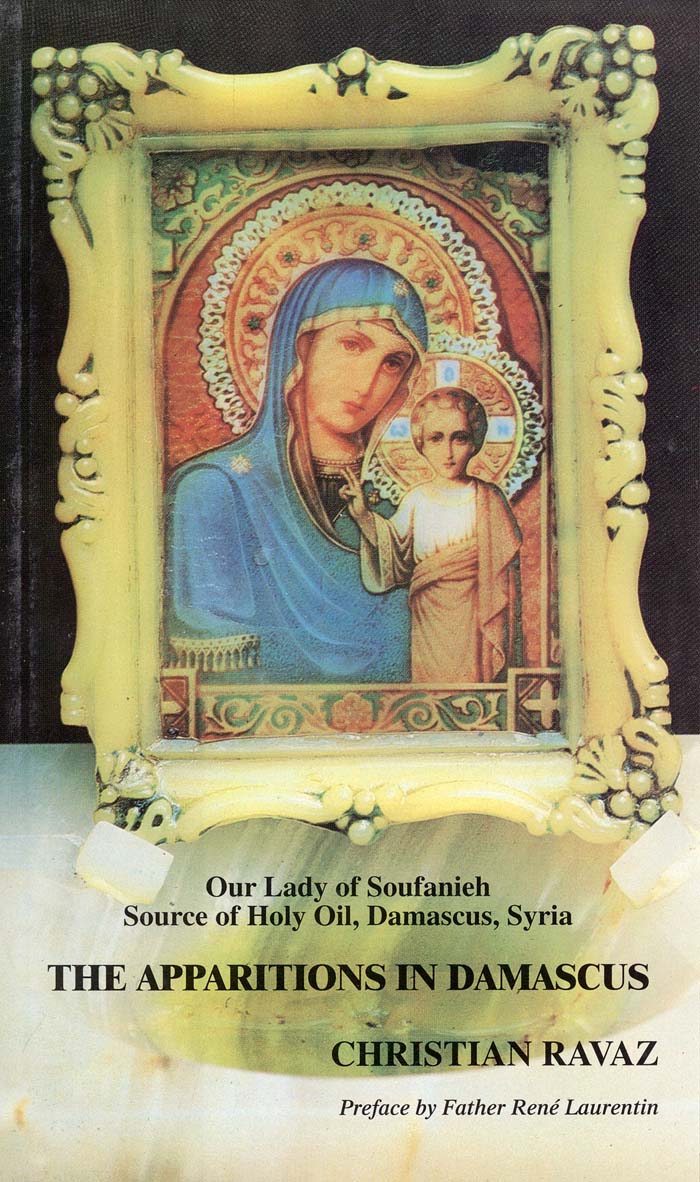 the Apparitions of Mary in Damascus
I would like to request something from you,
a word that you will engrave in your memory,
that you shall always repeat:
God saves me, Jesus enlightens me,
the Holy Spirit is my life,
thus I fear nothing.
Most Holy Mary to Myrna
"Only by prayer and fasting can war be stopped."
Most Holy Mary, Medjugorje, April 25, 1992
China thanks Pope for his appeal for peace in Syria
asianews
"What no news source I have seen is reporting is that although Obama threatened to launch military action against Syria on his own authority, he has no such authority. Launching a military strike is an act of war, and under our constitution, only the Congress has the power to declare war. The president, as commander in chief, after the Congress has declared war, has the authority to direct the manner in which that declaration is carried out."
freedomoutpost
"Trust this.. They know, they know.. They have the greatest technology money can buy, and they are NOT afraid to use it !!! O knows they know, and it is a game of cat and mouse right now. O is boxed in, he knows his days are numbered, all he has is false flags that he can use, to turn American citizens on to his side, but it's too late, way late , the mass population has had enough, they want justice, for all, and Justice now. "
Time@0ryr
•
ICE Union Head Calls for Congressional Investigation into Obama's Illegal Immigration Policies
FO
•
Impeachment: going from talk to action
Alan Keyes
•
Report: Team Obama Illegally Quashes Indictment Against ID Thief & Commie Terrorist
0ryr
Russia to send parliamentary delegation to US Congress over Syria
inserbia
Telegraph: "U.S. intelligence agencies involved in chemical attack in Syria."
mfs-ton
•
UK Column Live Sept 2nd: King Obama, Chemicals Sold to Syria by UK, Brzezinski Speaks
21cw
•
Syria: Reports of 'napalm-like' bomb attack on Aleppo playground emerge after MPs vote against military action
independent
•
Evidence: Syrian Rebels used Chemical Weapons (not Assad)
ws
•
Obama Administration Reviews Syria Evidence With Congress – Congress Remains Skeptical
tur
•
Syrian Timeline Leading Up to Staged Chemical Attacks
SL
"kinda strange...the bads guys in Afghanistan become the good guys in Syria."
Brother Nathanael
& in EGYPT:
لحظة القاء القوات الخاصة القبض علي مليشيا اخوانية
BNI
•
Egypt's State Prosecutor Indicts Radical Islamist Former President Morsi for "Inciting the Murder" of Protesters
FLH
•
Egyptian Judges Call for Muslim Brotherhood Ban Over Terrorism
PD
•
Shocking Report! Egyptian Media Says Obama is a Muslim Brotherhood Member
GWP

CIA's Dalai Lama: Who Else Does he Serve?
"New Age Vegans go into denial when they're informed that the Dalai Lama loves McDonald's hamburgers. When caught he laughed and explained that he's not prohibited from eating meat, as long as somebody else orders it for him. "
Beware the Changing Face of Genetic Modification
farmwars
•
Philippine Farmers Destroy Monsanto/Syngenta Genetically Modified 'Golden Rice' Fields: Outnumbering Police 13:1.
PVC
•
800 Scientists Demand The End To Global GMO "Experiment".
PVC
Without Warning from Goldpaint Photography on Vimeo.
via aurora photoblog nbcn
"Mary, Queen of Peace, pray for us!"