★
MUST WATCH MESSAGE TO OBAMA FROM 85 MILLION EGYPTIANS in REVOLUTION - ENGLISH STARTS AT 40 SECONDS!
★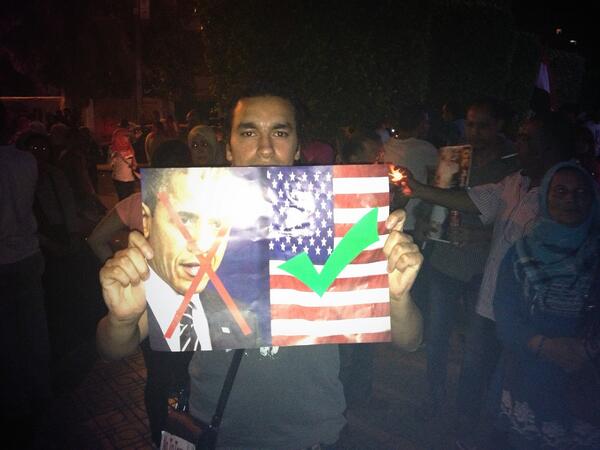 "View image on TwitterJust in case the pukes like Rachel Maddow, Chris Matthews or Chris Hayes try to say the anti-Obama sentiment is just general anti-American sentiment, this guy makes the message abundantly clear."
iotw
►
Egypt closes Muslim Brotherhood party's Cairo HQ over weapons find
jw
►
meanwhile in Rahmastan, Illinois:
Hundreds of Pro-Mursi Protesters take to the streets… of Chicago
ws
ON BORDER SECURITY: 'EVERYTHING IS COMING THRU' - 'WE ARE TALKING ABOUT SHUTTING DOWN THE ELECTRICAL GRID'
"There is no debate, just uninformed American's along with the Executive and Legislative branches putting and keeping YOUR FAMILY in danger each and every day. Radical's have come in. They aren't here to go to the beach, they are here to plan and execute attacks on the U.S.A. WAKE UP!"
IN
New Documents Detail Massive International Collection, Snowden Offered Asylum
wb
►
Navy Vet Asks If NSA Is Spying On Him – NSA Says It's None Of His Business
FO
"It doesn't take a rocket scientist to figure out the American people are a threat to out of control government. "
►
DHS Secret Assassination Squads?
tgr
I Day Before Boston Bomb & Texas Missile Attack: CIA, Bill Clinton, George Bush Jr., & Barack Obama Indicted By Congressional "Constitutional Task Force" For Crimes Against Humanity!
PVC