"Abortion is not sacred ground; it is sacrilegious ground. To imagine God giving the slightest approval to an act that dismembers a child he created is offensive to both faith and reason," the letter adds. "And to say that a question about the difference between a legal medical procedure and murder should not "have anything to do with politics" reveals a profound failure to understand your own political responsibilities, which start with the duty to secure the God-given right to life of every citizen."
Priests Demand Pelosi Renounce Catholicism After Abortion is "Sacred Ground" Comment
LN
LOCUTIONS TO THE WORLD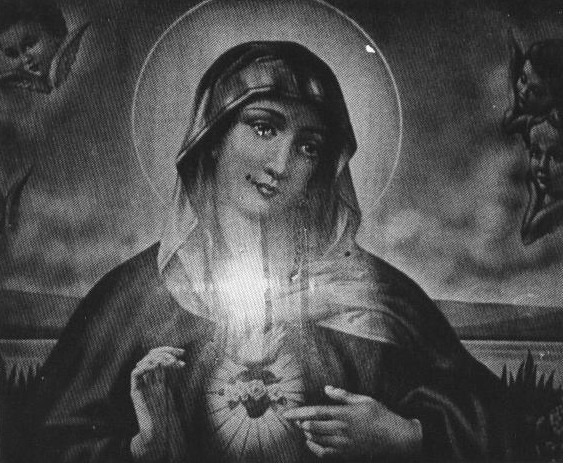 1.
The Warnings
2.
The Course of War
3.
Weapons of Mass Destruction
"Their union is a matter of the heart, their common belief in the rise of Islam."
4.
Demonic Goals
5.
Nuclear Proliferation
6.
The Volatile Middle East
7.
The Annihilation of Nations
8.
The Birth Pangs of Destruction
"The Evil One wants to claim as his own the very birthplace of civilization and the very place where the Spirit of God was poured out upon the disciples. The Middle East is his prize goal and Jerusalem is his target."
8.
Mary Losing Hope
"I do not believe that what my Son paid for by his blood will be handed over to the Evil One. I will gather my children into my light. Even if they are few in number, I will give them great light."
9.
Mary Happening Now
Syria is not the same as Egypt and Libya. There the fires will find constant fuel. All of that is happening before your eyes."
10.
The Rosary
{
LOCUTIONS TO THE WORLD
}
"The intimidation factor is huge if a media contact is outside of a small circle of 'vetted' journalists who are completely loyal to Obama and his agenda. If you are not part of that inner circle, you are a target, it's that simple. You are seeing the formation of a state-run media and an administration that will intimidate, punish or prosecute anyone considered unfriendly to the Obama camp from the inside and the outside. ...don't try to look at dates for answers, look at events, even the small ones."
cfp
►
the controversy over the NSA terrorist surveillance program, the journalist who has served as the mouthpiece for former NSA contract employee Edward Snowden
IN
►
Flashback, January 2012 – Michael Hastings: Rahm Emanuel Physically Assaulted Me During Obama Campaign – 'Shocked. I've Interviewed Terrorists, None Of Them Ever Laid A Hand On Me', 'What I Saw In His Eyes…'
pd