"
God will hold us
responsible
if we simply condemn
but do not
pray for them
."
America is mission territory—whether we recognize it yet or not
Da Mihi Animas
Boston Marathon bombing:
As dozens of victims were sprawled across Boylston Street, many of them in danger of death, Catholic priests came running to the scene—and were turned away.
CC
"Martin Richard, the 8-year-old boy who died on Boylston Street, was a Catholic who had received his first Communion just last year. As Martin lay dying, priests were only yards away, beyond the police tape, unable to reach him to administer last rites…"
Little Brother Martin
PRAY FOR US
& the ARCHDIOCESE of BOSTON.
You are with the Lord now, & Most Holy Mary
ask God to Pardon us & Grant us
His MERCY & PROTECTION.
amen, amen.

"I UNDERSTAND HOW WEARY YOU ARE AS YOU PICK UP YOUR ROSARIES AND PRAY, TRUSTING THAT YOUR PRAYERS WILL MAKE A DIFFERENCE. MY LOVES THEY ALREADY HAVE. MANY MORE SOULS WOULD BE LOST, IF NOT FOR YOUR LOVE AND COMMITMENT. EVIL FLOURISHES AND YOU ARE SADDENED BECAUSE YOU DO NOT SEE RESULTS. BUT I TELL YOU, THAT THE HAND OF GOD IS AT WORK AND I TELL YOU BE AWAKE. YOU WILL SEE, YOU WILL UNDERSTAND. YOUR FAITH MUST BE STRONG & UNSHAKENED."
"THOSE WHO INFLICT THIS HATRED ON OTHERS ARE NOT GUIDED BY GOD, BUT BY ALL THAT IS EVIL. DO NOT PUT YOUR TRUST IN MAN, PLACE YOUR TRUST ONLY IN GOD. "
messages 4/21&24/13

"THIS MOMENT IS THE MOMENT OF THE MOMENTS. Pray from this moment on,
for those innocent that will perish.
Go to receive My Son in the Sacrament of the Eucharist. Stay close to Him & pray the rosary, as it is the weapon w/which to repel the forces of evil."
form the indestructible wall to be built on the Love of My Son. 4/24/13


CNN Caught Interviewing Crisis Actor:
& here's the RUB...no'foiling by the FBI'...FOILED by 'dedicated Americans' like the one who brought down the Saudi!
It all reeks of desperation… and it's all so obvious. At least, for anyone paying attention.
SAF
via
noisyroom
Officials change story: Boston bombings suspect was unarmed
fom
News: Eric Holder's Justice Department: Most Diabolical Ever
PR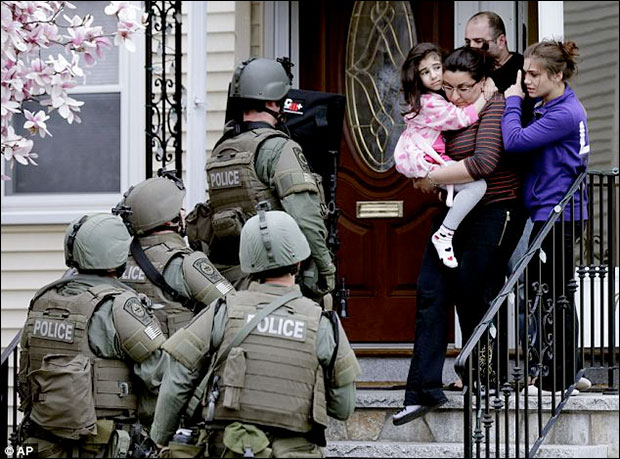 important to remember:
the FBI has been "positive" about the guilt of numerous people who were totally innocent:
W'sB